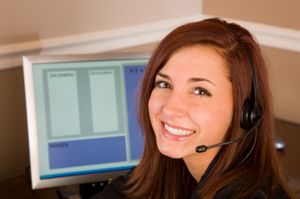 We look for many qualities in the individuals we hire -- the ability to communicate effectively, a high level of organization, strong interpersonal skills, and so on.
Regardless of an applicant's qualifications, we always look for one attribute in particular -- the desire to provide high quality products with excellent customer service. We can train people how to work with clients or run pieces of equipment, but to have passion for customer service and pride for your work takes a unique individual.
If these are qualities you possess, we're sure you'll find a rewarding career with us. We supply our team with the latest technology, afford them the best training available, and provide every opportunity for growth within our company.
Current Openings
Customer Service
Looking to hire immediately, wage based on experience
Requirements
Experience in email and Adobe Acrobat.
Be organized and ability to multitask.
Ability to work under pressure and to respect deadlines.
Ability to work as part of a team with minimal supervision.
Capable of showing professionalism and tact.
Interacting with customers.
Bilingualism (English – French) Not Required but considered.
Key Duties
Talking to customers, Creating quotes, Creating orders, Creating invoices, Making photocopies
Demonstrate the following skills and experience:
1-2 years of relevant experience. Knowledge of French is considered as an asset.
Job Type: Full-time
Salary: Based on experience
Job Location: Stittsville, ON
Required Education: Associate Diploma
Required Experience: 2 years work experience
Required Language: English
Ivy@corporate.on.ca
613-831-8855